Celebrating Literacy
Is there anything better than cozying up with a good book? Bookworms (or bibliophiles) are likely never happier than when reading their favorite tome. But how can this simple life-enhancing activity support mental health? Find out the many benefits of adding reading habits to senior lifestyles.
The Benefits of Reading
Reading has been an accessible hobby enjoyed by all ages for centuries. With the invention of e-readers and digital books, seniors can download hundreds of books in one lightweight device. Seniors on a budget can also easily borrow books from a library—either a digital or physical copy.
Books, magazines, and other publications are available for a range of reading levels and an endless possibility of topics. Whether seniors prefer fiction or nonfiction, reading has many health benefits.
Exercising the Brain
Reading can change the brain for the better. Research has confirmed that reading influences brain development. Reading more strengthens the areas in the brain responsible for reading skills.
One study measured brain activity in readers, discovering that brain activity increased as tension built in the story. The stimulation increased connections in the somatosensory cortex, the part of the brain responsible for processing physical sensations like movement, touch, and pain.
Reading more also expands vocabulary. Researchers attribute this to the Matthew effect, referring to biblical verse Matthew 13:12: "Whoever has will be given more, and they will have an abundance. Whoever does not have, even what they have will be taken from them." In other words, exposure to more vocabulary means learning more words.
Preventing Cognitive Decline
The National Institute on Aging recommends keeping your mind active as you grow older. Novels, magazines, or other forms of reading are excellent options for engaging the mind. Daily reading can help seniors maintain and improve cognitive function.
Reducing Stress
Studies have found reading can positively affect stress levels. Reading for 30 minutes can lower blood pressure, heart rate, and distress. The short time frame is notable because it's simpler for seniors to set aside half an hour rather than getting lost in a book for hours.
Reading helps your body relax and slow breathing. It also promotes creative thinking, as readers create visuals and get more deeply involved than watching a film or other media. It inspires seniors to immerse themselves and build empathy skills.
Improving Sleep
Many people read as part of their bedtime routine. Reading can improve sleep quality and sleep quantity. An online 2021 studyreported that 42% of participants felt their sleep improved by reading before bed. Reading decreases cognitive arousal—helping seniors unwind and release their worries before bed.
Seniors who have trouble getting a full night's sleep might read to help them stay asleep longer. Although reading an exciting book late into the night can shorten sleep duration, sticking to a reasonable reading time can help seniors feel refreshed when the sun rises.
Audiobooks or e-readers can make reading more accessible, particularly for seniors with declining eyesight. However, e-readers emit blue light, which can interrupt sleep cycles. Therefore, seniors may want to add a blue-light filter or avoid reading a couple of hours before bedtime.
Lengthening Lifespan
A long-term health and retirement study discovered reading regularly can lengthen lifespan. Participants who read books lived 2 years longer than people who didn't read or read shorter literary forms (such as magazines).
The study also found people who read more than 3 ½ hours weekly were 23% more likely to live longer. In other words, reading 30 minutes every day may help seniors lengthen their lifespan.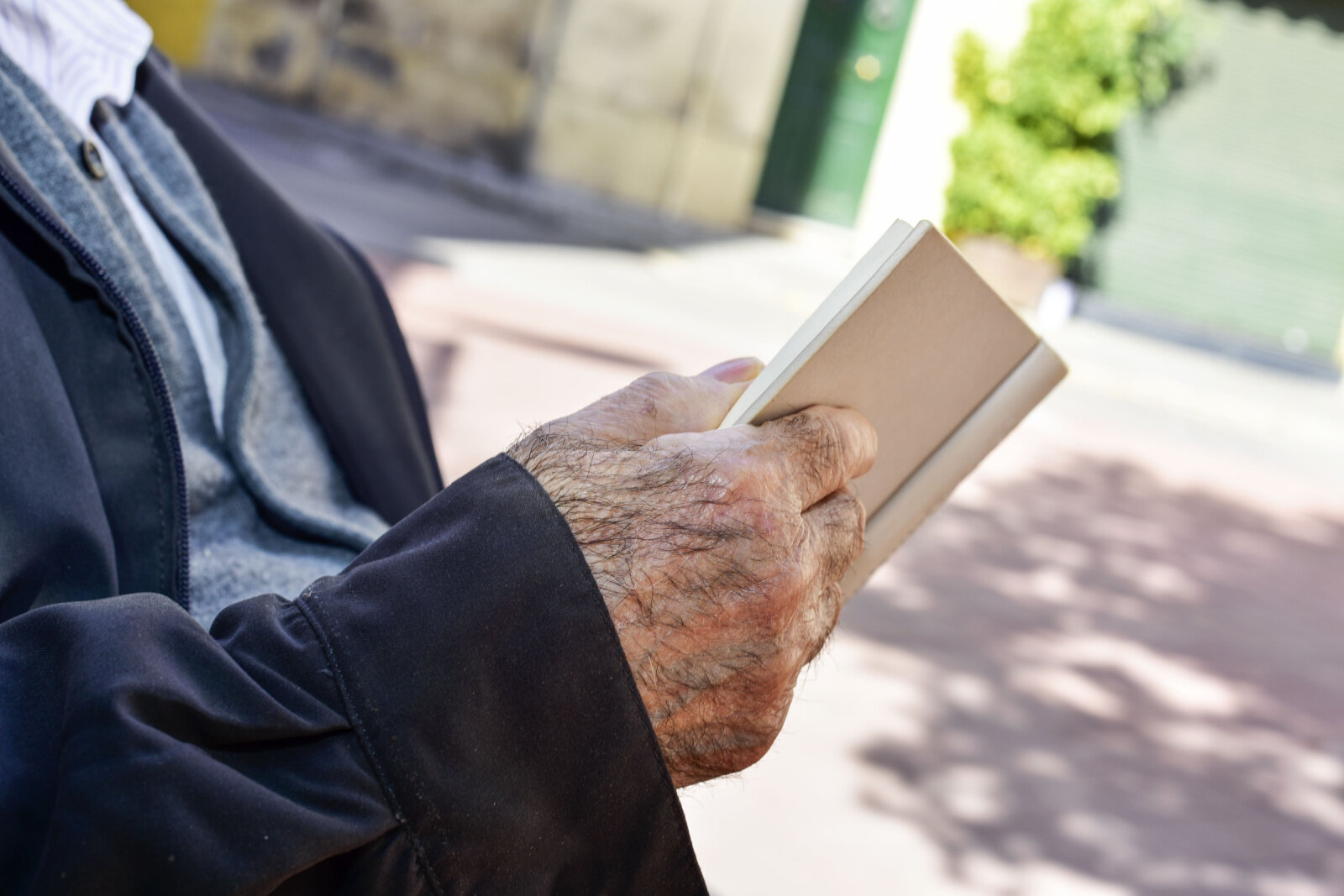 Building a Reading Habit
Finding out that reading is good for mental health is great news for a bookworm, but what about seniors who consider reading dull? Forcing seniors to read can build a negative association, negating the positive effects (such as relieving stress). Instead, seniors should look for reading material they enjoy and start small.
When a 400-page history book or fantasy novel is daunting, try a book of short stories or poetry. Test your mental skills with a mystery or a book of brain teasers. Enjoy the biographer of your favorite athlete or a thought-provoking political exposé.
Seniors can also make reading a social activity, whether they join a book club or a discussion amongst friends. Engaging socially has significantly positive effects on mental health, including reducing risks of anxiety and depression.
Finding a Balance
While reading can benefit seniors' mental health, participating in a range of activities is important. Sitting or lying down for prolonged periods contributes to a sedentary lifestyle, negatively impacting health.
A common theme in reading research is that a shorter reading time offers more benefits than long reading periods. Taking a break from exercising the brain to exercise the body can help seniors live a balanced life.
Healthy Living Beyond Books
Finding a place that supports seniors' mental and physical health is essential for helping them thrive. At Parsons House Austin, we want to help our residents live life to the fullest. Whether seniors are looking for a relaxing space to enjoy a good book or a full social calendar, our rich menu of services and amenities offers something for everyone.
Book a tour or contact us today to learn more about our community.