It can be difficult to leave the home you've adored after decades of collecting your life's most cherished memories. However, after cleaning vacant bedrooms and pushing yourself up the stairs, you may realize that a shift is necessary.
Downsizing from the home you've grown to love can be extremely difficult. Whether you're moving into a smaller home or transitioning into a senior living community, in independent living, or assisted living, it can be intimidating to plan.
After all, it's a place where you've spent years making memories and hosting unforgettable holidays with your loved ones. Here are a few things you should consider when downsizing to help make the process a little easier to handle:
Plan ahead
Ask for help
Take notes
Allow yourself to be sentimental
Do the paperwork
Make memories out of past belongings
Plan Ahead
Organizing, packing, and moving your belongings will most likely take longer than you anticipate. Begin planning your move at least two to three months in advance to avoid a last-minute rush.
If you're decluttering as part of a move and know what size place you'll be moving to, planning for that new space is an important part of your process.
Determine the dimensions of the space you'll be moving into and create a floor plan. A magnetic floor plan with small furniture pieces cut to scale is an excellent way to move items around and see how they will fit.
Keep in mind that you'll be moving into a smaller house. You don't want to discover that the sofa and large chair you wanted to bring with you at the last minute won't fit in the same room, leaving you scrambling to find a better place for the chair or sofa.
You'll be able to tell the movers where to place the items without having to worry about it if you know where to place the furniture ahead of time by analyzing the floor plan.
You can then create a vision for your space and decide what furniture to bring and what to leave out. It might also help you to categorize your things to decide what to do with them:
Things you'll keep
Things you'll give away
Things you'll sell
Things that'll go into storage
Things you'll throw away
Ask for Help
Enlist the help of your children or grandchildren, or hire a professional mover. Many organizing, moving, and other professionals can objectively assist with the de-cluttering and downsizing process.
Selling items online takes time, but if your items are valuable, it may be worth hiring a service to handle an estate sale on your behalf. A senior move manager is specially trained to work with seniors.
The majority of movers are only trained to pack and transport a household from one location to another. A senior move manager is someone who specializes in moving seniors, who have different needs and concerns than younger generations.
Take Notes
You'll want to make a note of which items you're keeping and which you're giving away or trashing as you go from room to room sorting your belongings.
Notes are also useful for keeping track of the items that a family member had requested that you had sorted and promised to give them. Taking notes is also beneficial for documenting your valuables. It also simplifies the entire clearing process.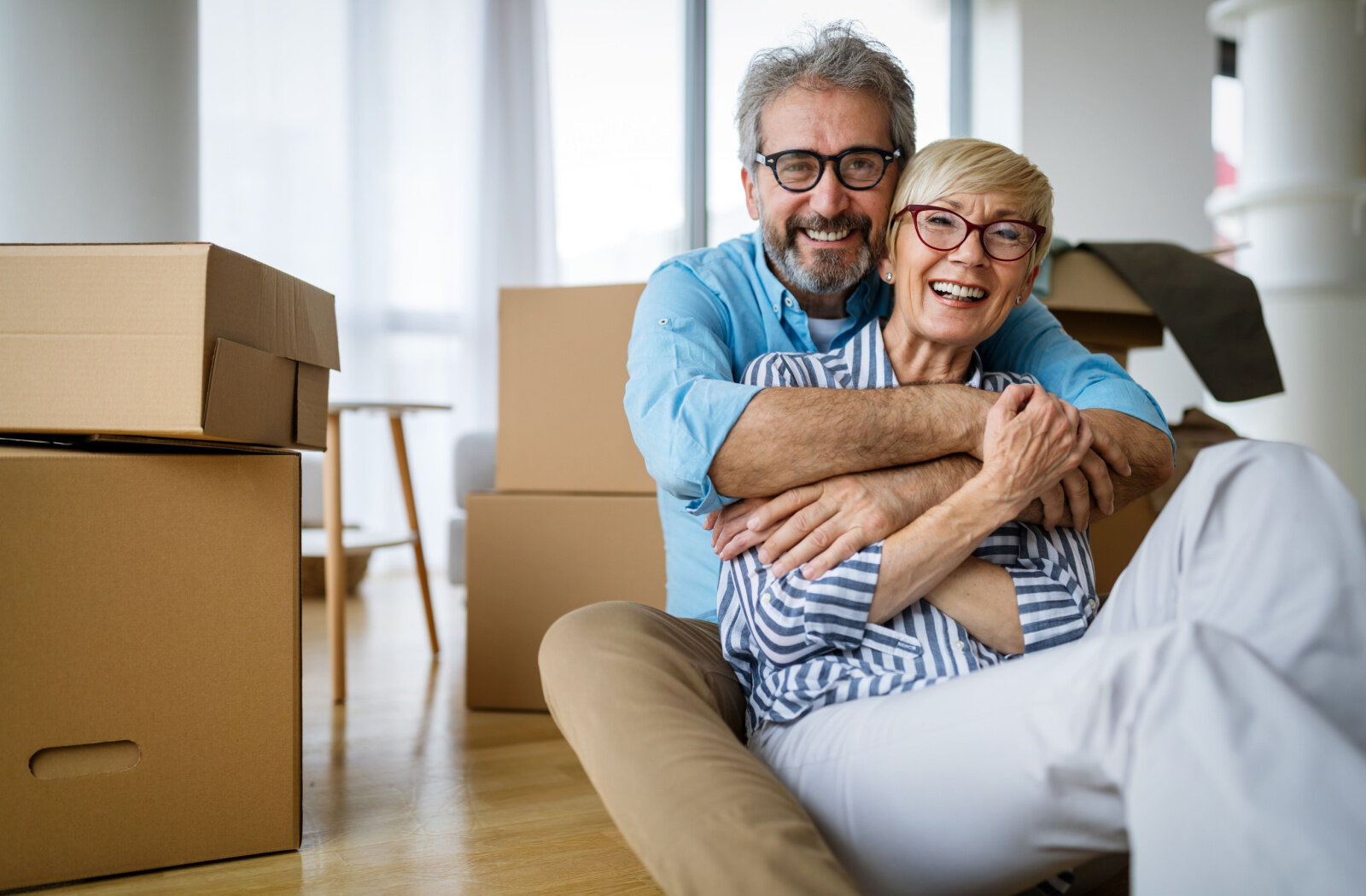 Allow Yourself to Be Sentimental!
Change is always difficult, and there will be difficult days. There will be days when you want to stop cleaning and sorting and just look through the old drawings, mementos, and once-cherished possessions.
It's fine to pause and let nostalgia take over for a while. If you need to cry, go to another room and return. This is why you started early — just don't let it keep you from finishing the job.
Do the Paperwork
You may need to change your address, transfer utilities to another person's name, or complete your registration at your senior living community. Make a point of completing these tasks as soon as possible to avoid having to scramble later. Make sure your accounts are all up to date, for example:
Bank and credit card accounts
Driver's license
Vehicle registration
Insurance policies
Investment and retirement accounts
Medicare
Social Security
Voter registration
Make Memories Out of Past Belongings
It can be difficult to thin down a lifetime collection of figurines or snow globes from all your vacations, but they'll take up a lot of space or end up in a box where you'll never see them again.
Instead, keep a couple and take high-resolution photos of the rest, which you can then turn into a photo book to display on your coffee table or mantle. You and your guests will be able to enjoy them without being distracted by clutter.
Floor Plans at Parsons House
If you're ready to downsize into a senior living community, we have floor plans available for download so you can begin to plan out your downsizing journey, you can also book a tour and see our rooms in person!
Don't hesitate to contact us with any questions or concerns you have during the process, we're here to help!